← Back
The following figure, as drawed by George KLIR (1969, p.155) shows "All possible kinds of couplings in the vector form between two elements" (on one type of flow only).
The figure shows the astounding variety of processes, most of them interactive, that can be obtained from very simple connections between the absolute minimum of intervening elements.
It also shows all that is lost by severing these connections by any reductionist operation.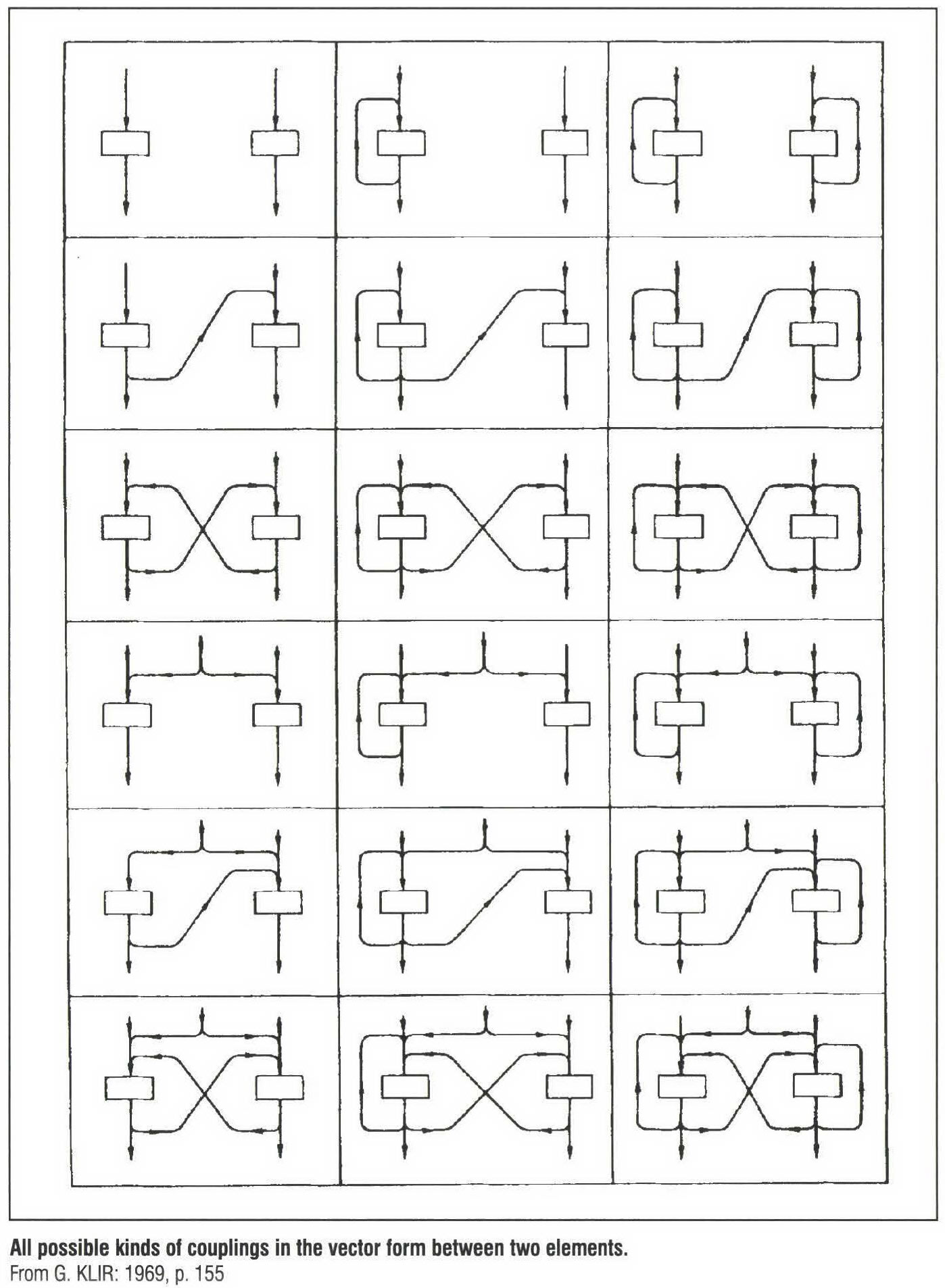 Categories
1) General information
2) Methodology or model
3) Epistemology, ontology and semantics
4) Human sciences
5) Discipline oriented
Publisher
Bertalanffy Center for the Study of Systems Science(2020).
To cite this page, please use the following information:
Bertalanffy Center for the Study of Systems Science (2020). Title of the entry. In Charles François (Ed.), International Encyclopedia of Systems and Cybernetics (2). Retrieved from www.systemspedia.org/[full/url]
---
We thank the following partners for making the open access of this volume possible: