← Back
A control organized at succesive meta-levels.
This type of control is proper to hierarchical systems. J.P.van GIGCH explains: "In each control system, control exercised by the controller (CR) is called control at the object level, whereas control exercised by the metacontroller (MCR) is called control at the metalevel or metacontrol. The same denomination applies to subsequent levels of recursion" (1986, p.90).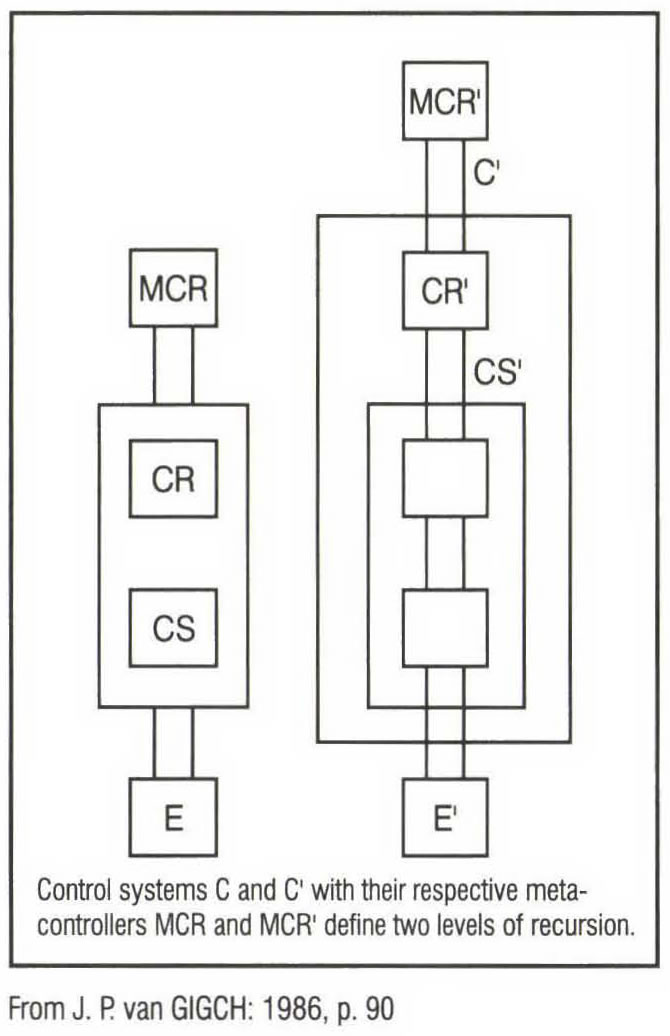 Categories
1) General information
2) Methodology or model
3) Epistemology, ontology and semantics
4) Human sciences
5) Discipline oriented
Publisher
Bertalanffy Center for the Study of Systems Science(2020).
To cite this page, please use the following information:
Bertalanffy Center for the Study of Systems Science (2020). Title of the entry. In Charles François (Ed.), International Encyclopedia of Systems and Cybernetics (2). Retrieved from www.systemspedia.org/[full/url]
---
We thank the following partners for making the open access of this volume possible: